20 Rhona Mitra Icons - Only happy when it rains...
Things that make me SQUEE!
"Am I a romantic? I've seen Wuthering Heights ten times. I'm a romantic."
~Johnny Depp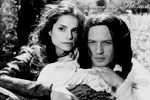 "Whatever our souls are made of, his and mine are the same."
~Cathy Earnshaw, Wuthering Heights
"You must know, of course, how much I love you. You must know, of course, how badly I treat you. But the fundamental and most vicious, swinish, murderous, and unchangeable fact is that we totally misunderstand each other … we operate on alien wave­lengths. You are as distant as Venus—planet, I mean—and I am tone-deaf to the music of the spheres. But how-so-be-it nevertheless. (A cliché among Welsh politicians.) I love you and I always will. Come back to me as soon as you can … "
~Richard Burton to Elizabeth Taylor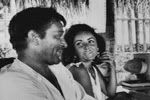 "Richard was magnificent in every sense of the word,... we were always madly and powerfully in love."
~Elizabeth Taylor about Richard Burton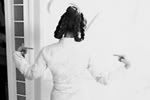 "I don't know who you are or where you've come from, but from now on you'll do as I say, okay?"
~Carrie Fisher
"We're given a code to live our lives by. We don't always follow it, but it's still there."
~Gary Oldman
"Live each day the fullest you can, not guaranteeing there'll be a tomorrow, not dwelling endlessly on yesterday."
~Jane Seymour
ericajean10
12 September 2010 @ 08:09 am
20 Rhona Mitra Icons